You can't put a price on health, and you can't put a price on feeling better than you ever have. Our personal trainers are dedicated to working with you with our unique pricing model to get you to your fitness goals at a lower cost.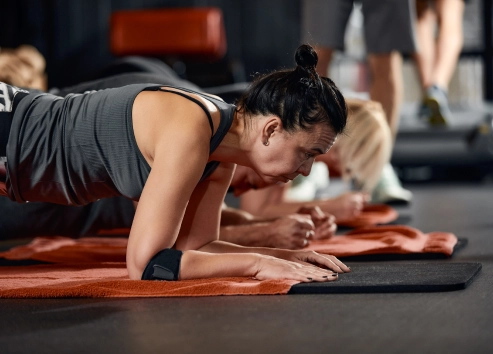 1-ON-1

PERSONAL TRAINER


STARTS AT $64/PER SESSION
Training with a certified personal trainer 1-on-1 is the fastest
and most efficient way to reach your fitness goals. All our 1-on-1 sessions are 1 hour long and start at $64 per session.
PARTNER

PERSONAL TRAINING


STARTS AT $38/PER PERSON
Share a personal trainer with a spouse, partner, a friend or even a colleague! Partner personal training is a fun and effective way to achieve your fitness goals together. Partner personal training rates start at $38 per person.
GROUP

PERSONAL TRAINING


STARTS AT $21/PER PERSON
Our group sessions are either 3-on-1, or are in groups of 4 or more. 3-on-1 rates start at $30 per session and groups of 4 or more start at $21 per person
This could be the beginning of creating the life you dreamed of, take the first step and meet with one of our hand picked personal trainers for a 100% free assessment. We've helped people just like you reach their fitness goals, and we're confident we can do the same for you.